Midjourney v5 is now available. The new model can generate much more realistic and detailed images, but it also requires more precise prompts.
The new model was trained on an "AI supercluster" in the Google Cloud and was in development for about five months, according to Midjourney. It uses a significantly modified neural architecture and new aesthetic techniques. In particular, the model can produce more realistic images and more details that are more likely to be correct.
This can be seen in a first test: the same prompts without an explicit image style resulted in significantly more realistic images with more details. For example, here is a comparison of the prompt "a tree made of money", where Midjourney v4 produces an illustration, while v5 prefers a more photorealistic installation in a museum. The v5 result is also much closer to what the prompt intended.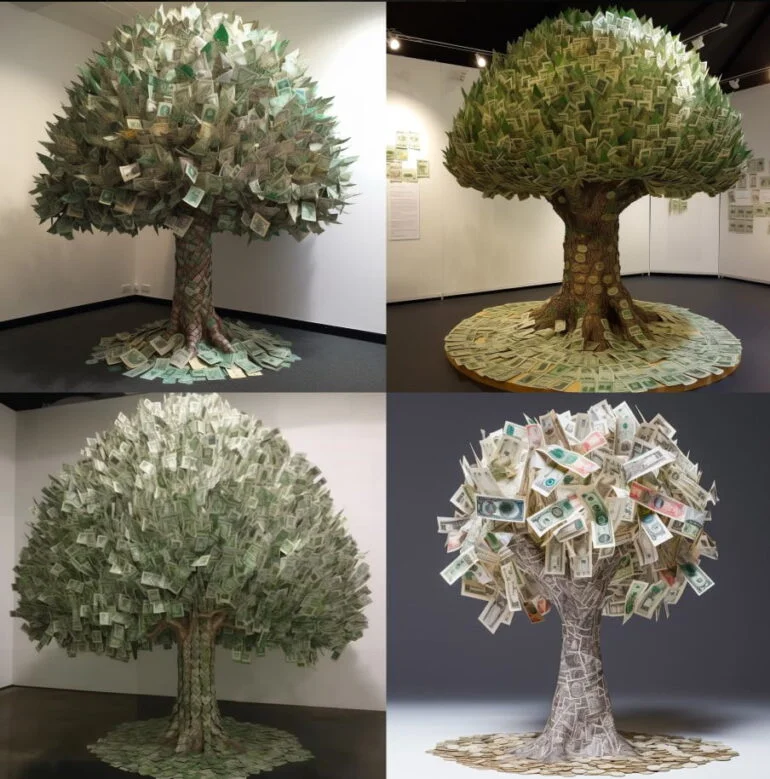 Portraits of famous people also look more realistic and have fewer image errors. Here is a comparison between v4 and v5 for the prompt: "Apple CEO Tim Cook wearing closed VR headset with opaque front and Apple logo on it, digital art".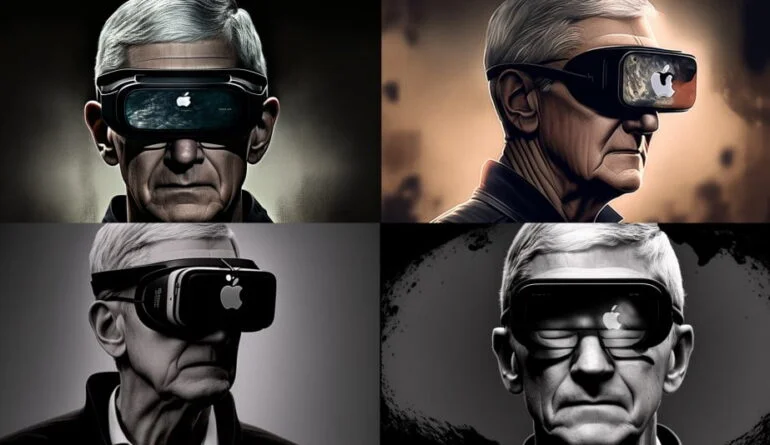 The prompt "The grand glazed entrance to a large corporate building, a large gush of green paint spilling out of the front door onto the street" leads to a realistic but more illustrative rendering in V4, while v5 generates photorealistic images even without an explicit photo prompt.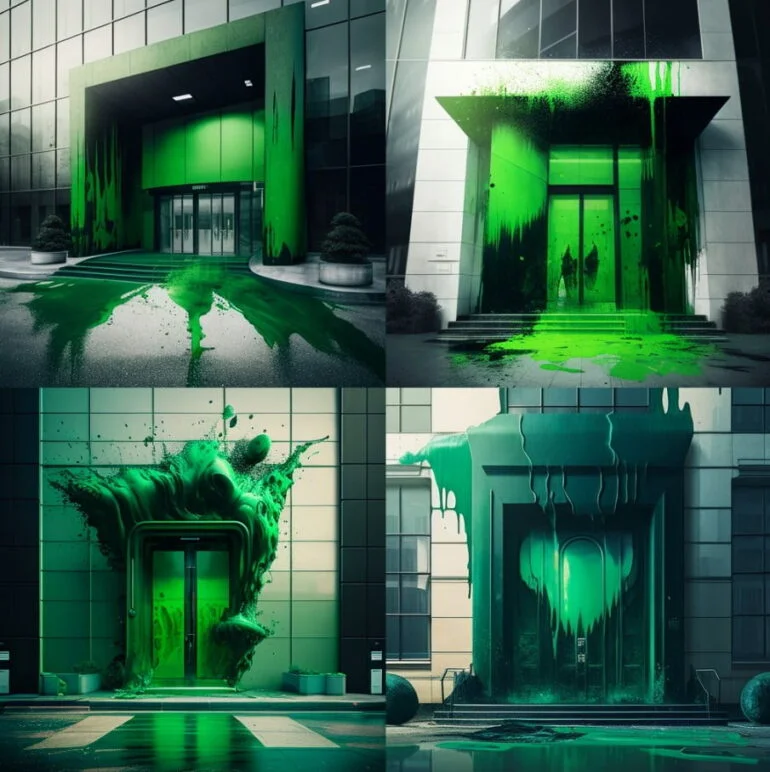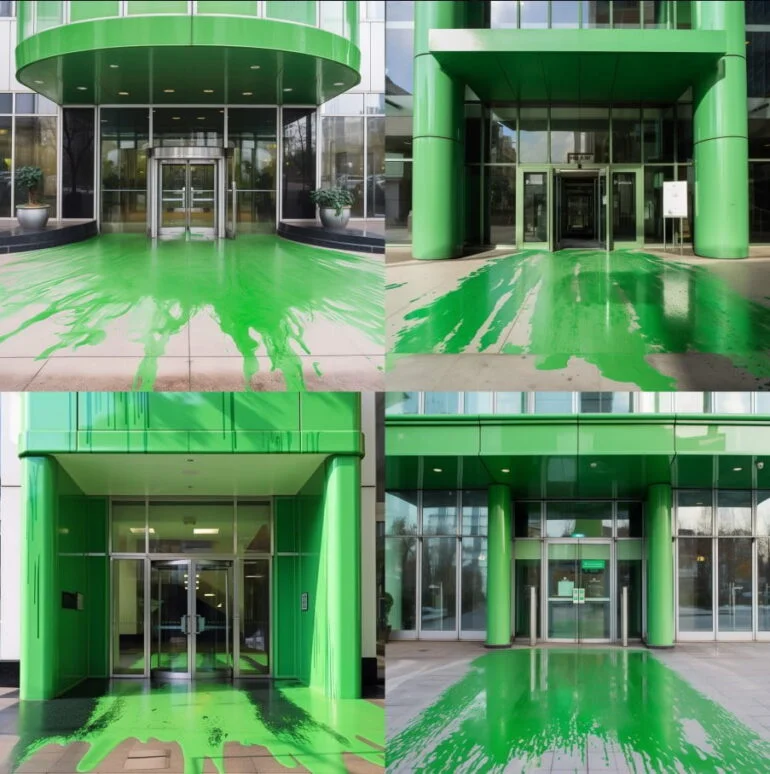 Hands may still be rendered incorrectly, but overall the extremities are rendered more accurately than they were in v4.
MJ5 as "professional mode" for more realistic motives
Midjourney founder David Holz refers to V5 as the "professional mode" because, in contrast to its predecessors, it is less limited to specific artistic styles and offers a greater variety of image results.
In other words, it offers more creative latitude, but that latitude must be mastered. According to Holz, this may require longer prompts that more explicitly describe details in the image, such as lighting and mood, to achieve the desired result.
The current v5 model is still an alpha version that will undergo "significant changes" before the final release, according to Holz. The final version, like previous models, will have a more beginner-friendly default style. So creatives shouldn't count on the current v5 style being available for follow-up work.
To run v5, you have to change Midjourney to "MJ v5" in the Discord settings or add the parameter "--v 5" to the prompt. The output is directly in double the resolution of v4, upscaling is not yet available.
Ad
Join our community
Join the DECODER community on Discord, Reddit or Twitter - we can't wait to meet you.
Ad
Join our community
Join the DECODER community on Discord, Reddit or Twitter - we can't wait to meet you.