A look back at the computer future: Meta looks far into the future of XR - and we look back at the recent past of deepfakes.

Meta wants (and needs) to be part of the daily work routine
In its latest quarterly numbers, Meta again reported - depending on your point of view - massive losses on or high investments in XR. More than three billion US dollars flowed into the Metaverse division Reality Labs in the last quarter. The revenue of the division was around 700 million US dollars.
That's a lot of money even for a moneymaking machine like Meta, and besides, it's just the tip of the iceberg of the gigantic investments made in recent years. Meta CEO Mark Zuckerberg promised investors to slow the pace of investment "given our current business growth levels." It could also be that macroeconomic or business uncertainties will impact Meta's long-term Metaverse strategy in favor of short-term financial goals, he said.
In any case, expectation management was the order of the day on Zuckerberg's part: the investments in VR and AR are not expected to really pay off for Meta until the 2030s. This seems like Zuckerberg is loosening his grip on the crowbar a bit - without putting it aside.
The slight slowdown could be related to the fact that Meta's most successful VR headset, the Quest 2, is an outperformer compared to previous VR growth numbers, but still only occupies a niche spot in the gaming market dominated by the top dogs Nintendo, Sony, and Microsoft, and will continue to do so for quite some time. So where can he make money?
In any case, the game market is too small for Meta's growth ambitions and was always intended as a starting point, not a destination. The next big XR project, Cambria, ought to bring more mainstream potential: Zuckerberg says the VR headset will at least offer a first taste of how XR could replace the notebook in the future.
Should Meta succeed in creating a similarly impressive demo with Cambria as Unity developer Greg Madison recently did with his semi-virtual computer, the world would likely listen more closely to Zuckerberg's Metaverse narratives in the future.
>> Meta's Cambria VR/AR headset aims to become an XR laptop
---
Future of computing now!
?? Cities: VR review - Fail!
?‍♂️? Kat VR unveils new VR treadmills for PSVR, PCVR and Quest
?❓? Meta's AI team searches for the secret trick of human intelligence
?? Virtual reality can help relieve chronic pain - report
?? Antrophic: $704 million for a better AI future
?? Demystifying the Metaverse: Meta opens its first hardware store
?? OpenAI's DALL-E 2 still has a few problems with concepts and can't count
---
? of the week: German researcher recreates synagogues for virtual reality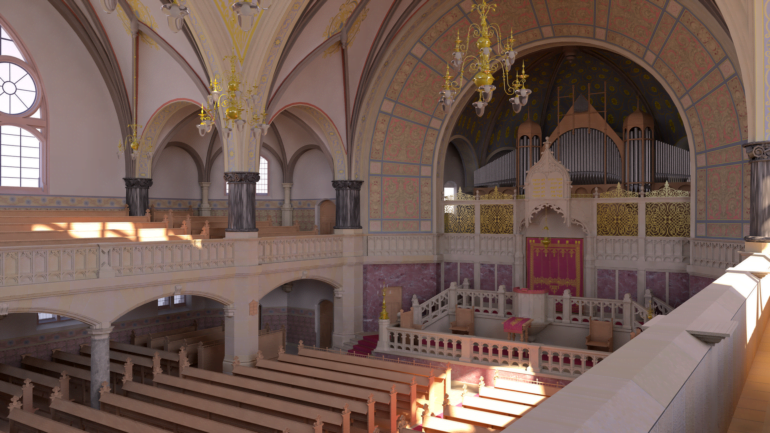 Around 1,400 synagogues were destroyed by the Nazis during the November pogroms in 1938. But they are being recreated virtually: A scientist at the German Technical University of Darmstadt has already reconstructed 25 synagogues for virtual reality.
>> German researcher recreates Nazi-destroyed synagogues for VR
---
We close with some ?‍?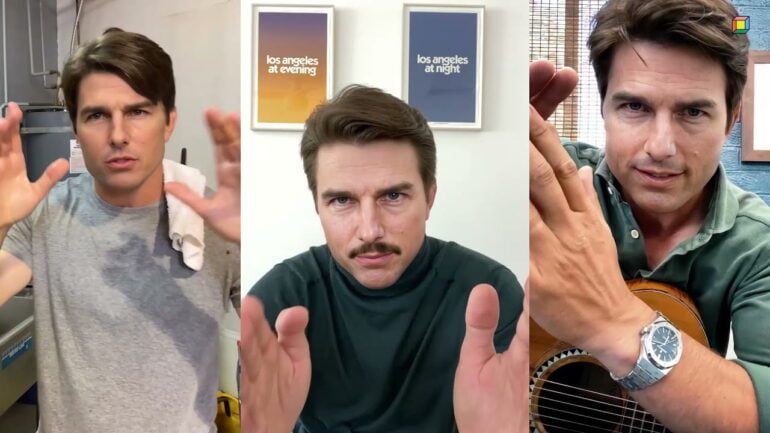 AI-faked images and videos - so-called deepfakes - have developed rapidly in recent years. We trace the history and describe the most important milestones, now with the latest developments of the last two years.
>> Deepfakes: How it all began and where it might lead
Ad
Join our community
Join the DECODER community on Discord, Reddit or Twitter - we can't wait to meet you.
Ad
Join our community
Join the DECODER community on Discord, Reddit or Twitter - we can't wait to meet you.