An experiment shows that fake vacation pictures generated with DALL-E 2 do not necessarily stand out.
In April, OpenAI introduced DALL-E 2, an impressive image AI that can generate motifs in numerous styles or modify existing ones. While the generated images are rarely error-free, they sometimes achieve a quality that is difficult to distinguish from, say, real photos or drawings created by illustrators. A first test now shows how difficult.
Unknown underwater world
Founder of the 3D platform Matterport Matt Bell, experienced in AI applications himself, already has access to DALL-E 2. He published in his "Turing test for vacation photos" 22 real photos of a diving trip, four generated and one final image that concluded the experiment with a survey.
According to Bell, 19 out of 23 people didn't notice the AI-generated images - even though they differed in image quality, had significant flaws in the subject and a DALL-E 2 watermark. Bell also describes his group of friends as a "relatively sophisticated audience that is well aware of the existence of DALL-E and deepfakes."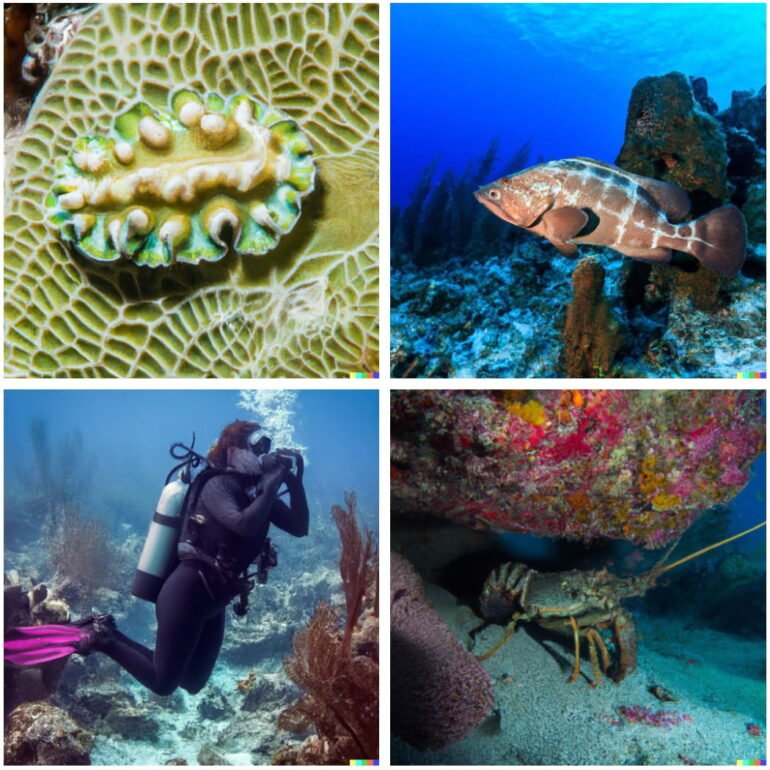 Bell, however, limited his vacation pictures to underwater images, which are likely to seem inherently more alien to the average viewer and therefore less likely to be critically scrutinized. Image flaws in fake beach photos, for example, are likely to be much more noticeable. According to Bell, however, his study group included experienced divers.
An inattentive social media audience is also fooled by half-baked fakes
For Bell, his quick DALL-E experiment shows that inattentive social media audiences can be deceived even with images that are not perfect fakes. Especially when the deception comes from a trusted person. In a targeted test comparing real photos and AI photos side by side, the fakes are much more likely to be unmasked, Bell assumes.
Despite some shortcomings, Bell describes DALL-E 2 as "really good" and "good enough that it could produce useable stock images for a range of applications." The system still has problems with complex scenes and faces (generation of faces in DALL-E 2 is intentionally limited by OpenAI, however), "but it can produce photorealistic imagery or stylized art that's usable much of the time given some human curation," Bell writes.
Unlike OpenAI co-founder Sam Altman, however, Bell doesn't expect DALL-E 2 to greatly change the job market for graphic designers and artists. The software, he says, is a tool like Photoshop that makes it easier for people to manifest their imaginations. "Imagination is still the scarce commodity that good artists possess," Bell writes.
Ad
Join our community
Join the DECODER community on Discord, Reddit or Twitter - we can't wait to meet you.
Ad
Join our community
Join the DECODER community on Discord, Reddit or Twitter - we can't wait to meet you.