Googles first silicon was Tensor for Pixel 6, optimized for AI applications. The Pixel 7 brings a new generation of the Tensor AI chip.

In the fall of 2021, Google tried to gain a foothold in its own software ecosystem with the Pixel 6 and Pixel 6 Pro smartphones. While almost nine out of ten smartphones worldwide are Android devices, Google's Pixel devices account for just under one percent of them.
Besides new cameras, new design, and other improvements, the Pixel 6 series mainly brought one big innovation: the Tensor chip specialized in AI calculations.
Google broke with its longtime partner Qualcomm for the new chip: The companies had worked together for more than 15 years. Even the first Android smartphone, the HTC Dream (G1), featured a Qualcomm processor.
Samsung chips with Google's AI know-how
Samsung was Google's new partner for the first Tensor chip: It is most likely a modified version of the Samsung Exynos 2100. One of the central additions is a Tensor Processing Unit for AI applications, besides an advanced image signal processor and a "Context Hub" for low-power applications, such as music recognition.
Google's TPU inside Tensor is a tiny version of Google's large TPU chips, the hardware basis for many of Google's AI research projects.
The new Tensor chip, Google said, made Pixel 6-exclusive features like Magic Eraser, Video HDRnet, and faster on-device transcription and translation possible.
However, some of these features quickly ended up on older Pixel devices and other Android smartphones lacking the new silicon.
Live Translate on #Pixel6alets

you chat in 11+ languages and stay connected with your friends across the ?.
To enable Live Translate:
1️⃣ Open Settings
2️⃣ Tap "System" and then "Live Translate".
3️⃣ Turn on "Use Live Translate" pic.twitter.com/PaXHxoVQNB

- Made By Google (@madebygoogle) September 2, 2022
But for Google, the focus on AI first worked: the Pixel 6 series sold more than both Pixel generations before combined. In the US, Google's Pixel sales increased by 380 percent in the first quarter of 2022.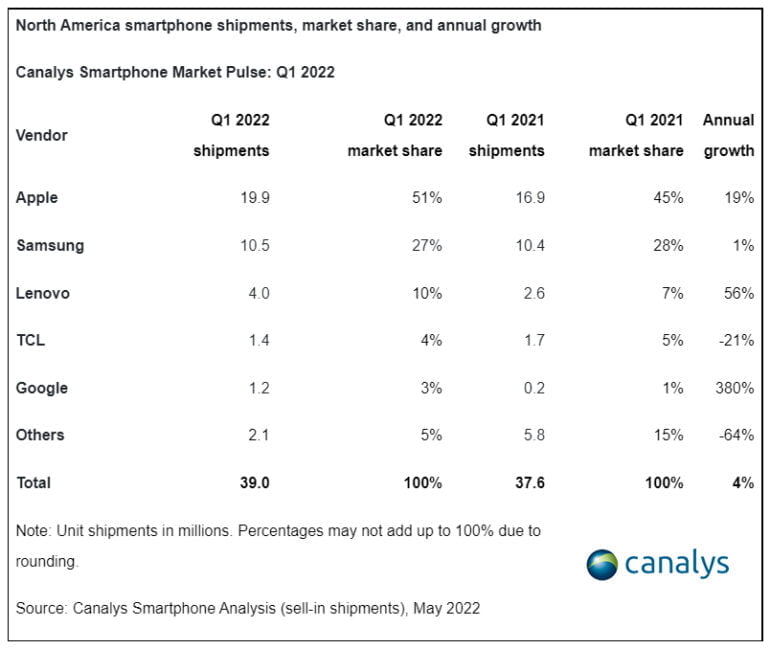 This still leaves the relative share of Pixel smartphones in the US market at just three percent, way behind Apple's 51 percent and Samsung's 27 percent market share. But the company believes it is on the right track and launched the Pixel 6a with a Tensor chip again in the summer.
Google Tensor G2 continues to rely on Samsung
A few weeks before the next Pixel event on October 6, Google reveals some more details about the silicon the next Pixel generation will use: Pixel 7 and Pixel 7 Pro will again rely on a Tensor chip. The chip is supposed to be a "next-generation processor" and bears the official name Tensor G2.
According to Google, Tensor G2 will "bring even more helpful, personalized features to photos, videos, security, and speech recognition." Google seems to again focus on the marketing of new artificial intelligence features with the Tensor G2.
Ad
Join our community
Join the DECODER community on Discord, Reddit or Twitter - we can't wait to meet you.
Ad
Join our community
Join the DECODER community on Discord, Reddit or Twitter - we can't wait to meet you.
The exact specifications of the Tensor G2 are not yet known. However, WccfTech reports that Samsung has once again taken over the responsibility for mass production. The new Google chip most likely relies on the Korean company's 4 nm process, in which Qualcomm's Snapdragon 8 Gen 1 is also manufactured.
The Qualcomm processor was criticized for its weak thermal performance, resulting in rapidly rising temperatures and weak battery life. Qualcomm announced a revised version with the Snapdragon 8+ Gen 1, which is manufactured with TSMC's 4 nm process.