Bedtime Story - powered by GPT 3 and Stable Diffusion - creates unique bedtime stories for all ages. It keeps the magic of Harry Potter and Oliver Twist alive.
Bedtime Story is one of several apps that brings together the visuals of Stable Diffusion and the storytelling capabilities of GPT-3. But what makes Bedtime Story stand out is the amount of customization involved. This makes it more suited for slightly older children than its rivals such as Oscar as Bedtime Story allows you to alter the reading age, story type, and writing style as well as write the prompts for the story yourself.
Bringing children's favorites to life
I asked Bedtime Story to write me a sequel to Harry Potter involving Harry Potter's children. It gave me a convincing narrative, correctly identifying James, Lilly, and Albus as Harry's children and using the Forbidden Forrest as a setting without prompting.
When I altered the reading age to age 12+ Bedtime Story wrote me a story with a more sophisticated plotline in which a minor character from the books Lucius Malfoy took over as the Potions Professor at Hogwarts in a bid to take over from Lord Voldemort.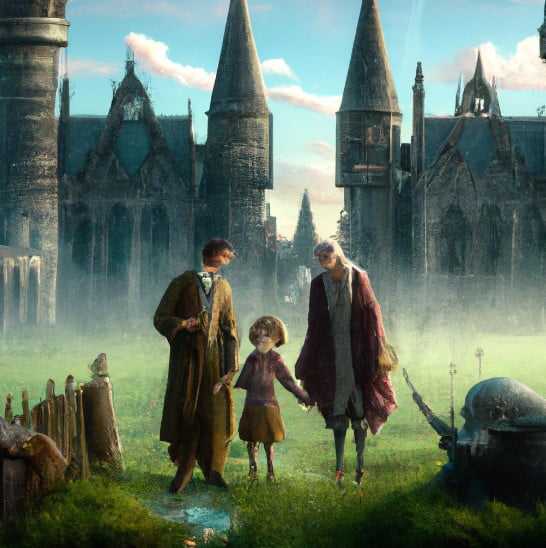 For another story I asked it to create a tale of an orphan trying to find his place in 19th Century London in the style of Charles Dickens.
The result was a tale of a boy called Oliver who 'stumbled upon an old bookshop that caught his eye' where he 'decided to take shelter from the cold rain outside.' The bookshop owner quickly becomes Oliver's friend offering words of wisdom about succeeding in life.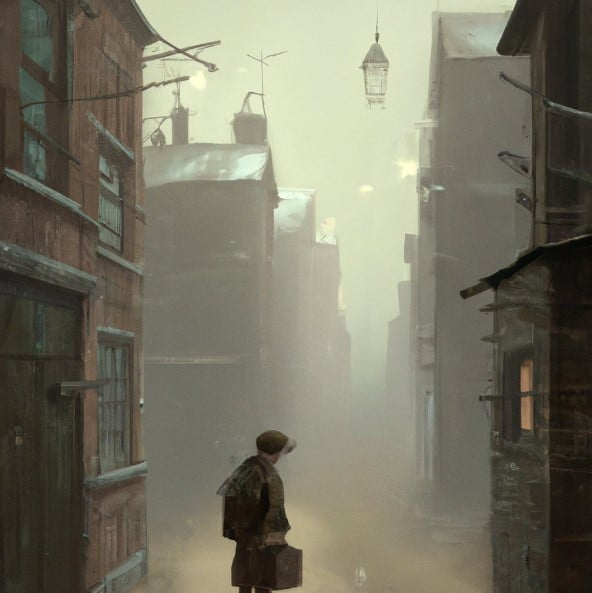 The stories, although well written, are very basic and self-contained within the 400–500 words or so they offer. This leaves little room for in-depth character development or the complex plotting you would find in a real novel by Rowling or Dickens.
Copyright concerns do exist as these characters are Rowling's intellectual property. What this means for authors as the technology inevitably becomes more sophisticated in the coming months, remains to be seen.
Artistic styles
The images Bedtime Story produces in the fee trial are very stylized and much like watercolors. It was impressive that the app captured Hogwarts's distinctive architecture so clearly and the slums of 19th-century London.
Upgrading to the paid Alpha pro plan for $99.00 a year ($8.25 a month) grants you access to different styles.
However, what the app can't do is accurately capture faces and hands. This was a common problem with early versions of text-to-images generators which have subsequently been fixed as the technology has improved, with Midjourney 5 now able to create images so realistically they can be used as deepfakes.
Language support
The app claims you can generate stories in any language and use prompts in any language. This is an impressive claim. But is not strictly too as only around 20 languages are currently available. Vietnamese, for example, was not an option.
However, it's still a stand-out feature and perfect for parents with bilingual children or children learning another language at school.
Ad
Join our community
Join the DECODER community on Discord, Reddit or Twitter - we can't wait to meet you.
Ad
Join our community
Join the DECODER community on Discord, Reddit or Twitter - we can't wait to meet you.
Stories that users create can be stored in a library that anyone can access. Currently, around 6,000 stories are available meaning children are unlikely to get bored at bedtime again or complain about being told the same story over and over.
Pricing
A free trial gets you 5 personalized stories of your choice while the paid plan allows you to create 30 stories a month, generate up 5 images for each story, delete your own stories from the library, and own the rights to the stories you create.
Key people
The app is the brainchild of developers Brian Foddy and Linus Ekenstam who studied together in Ireland and Jennie Dalgren who alongside developing Bedtime Story is also leading the education team at Technigo – a female-founded, creative, learning community.