OpenAI's DALL-E 2 will be available for many more applications via its API. A first project gives a foretaste.
Currently, DALL-E 2 is only accessible as a web interface. However, at the end of September, OpenAI announced that its DALL-E 2 API should appear "soon." Many companies and startups could implement their own business and application ideas based on the DALL-E 2 API.
If things go the way of the GPT-3 API, an app ecosystem around DALL-E 2 with many new application ideas will emerge within a very short time. GPT-3-based marketing platform Jasper AI, for example, recently received $125 million in funding and continues to expand. Jasper AI is expected to have revenues of $30 million in 2021 and $80 million by 2022.
DALL-E 2 for the fashion industry: design ideas at the push of a button
Cala, a company specializing in digital processes for the fashion industry, introduces its first API-based application for DALL-E 2: Users of Cala's software first select a product template, such as a blouse. Then they can describe the desired design in words.
Cala structures the prompt process in the backend using various fields, for example for adjectives such as "dark, delicate and velvety" and "trims and features" such as logo patches. Based on this input, the software then generates six sample designs.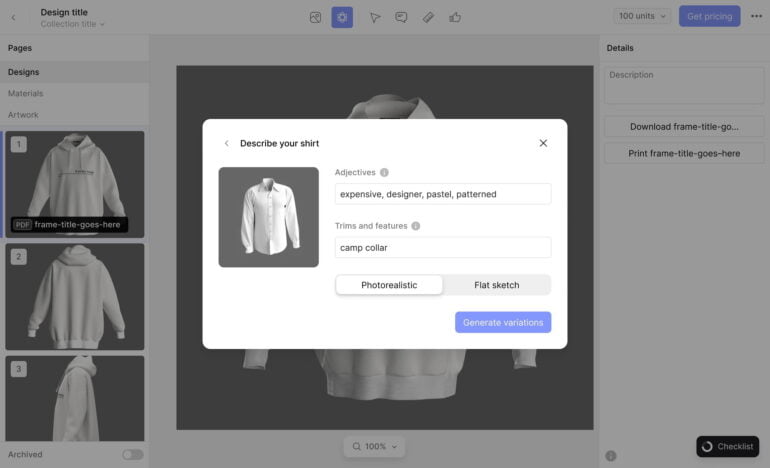 If no design fits, the software can generate additional variants based on a single design that most closely matches. The design can then be further edited within the Cala software. Brands can also upload existing designs as reference images. OpenAI's image AI then generates variants of that design.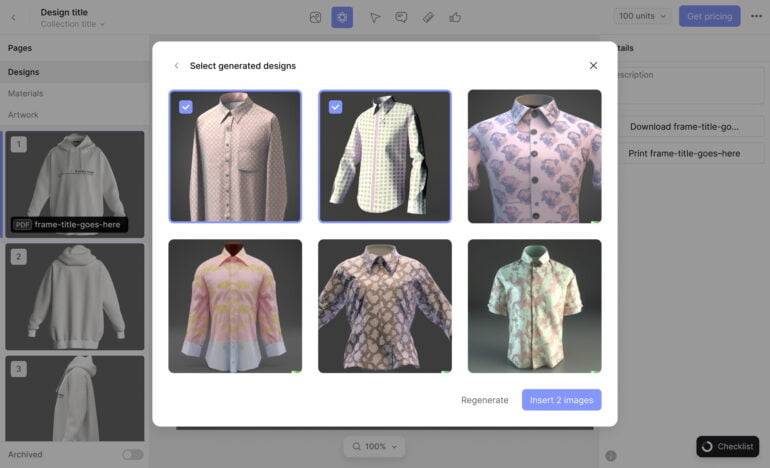 DALL-E 2 aims to help with creative blocks
"So often we see even the most experienced designers get creative block, or we encounter folks that want to start a brand but don't have the artistic or technical know-how to put their ideas into a sketch, and this is going to knock down those barriers to creation," says Andrew Wyatt, co-founder and Cala CEO.
Cala says it is one of the first companies to test the DALL-E 2 API and integrate it into an enterprise product. Internally, Cala is using the DALL-E 2 API to enhance its collection of 3D product template renderings.
Ad
Join our community
Join the DECODER community on Discord, Reddit or Twitter - we can't wait to meet you.