German AI startup Aleph Alpha and UK AI hardware maker Graphcore are looking to launch large-scale European AI models - underpinning digital sovereignty in the age of AI.
In 2019, Jonas Andrulis and Samuel Weinbach founded AI startup Aleph Alpha. The company, which describes itself as a European OpenAI competitor, has a big vision: to be the leading European company in researching and developing strong next-generation AI. This is to make the EU a major player in AI and secure its digital sovereignty.
UK chipmaker Graphcore, founded in 2016, shares this ambition: its newly developed Intelligence Processing Unit (IPU) technology is intended to become the global standard for AI computation. The start-up is positioning itself as a direct competitor to chip giant Nvidia.
Can Europe catch up in AI?
Both companies have received millions of dollars in investment since their founding and have already launched their first products. Graphcore's IPU pods are now sold in the latest Bow IPU version. The installed AI chip is the world's first wafer-on-wafer processor that relies on TSMC's new wafer-on-wafer 3D technology.
The Taiwanese chip giant developed the technology in cooperation with Graphcore. Recently, the Karlsruhe Institute of Technology (KIT) became the first high-performance scientific computing center in Germany to install AI hardware from Graphcore.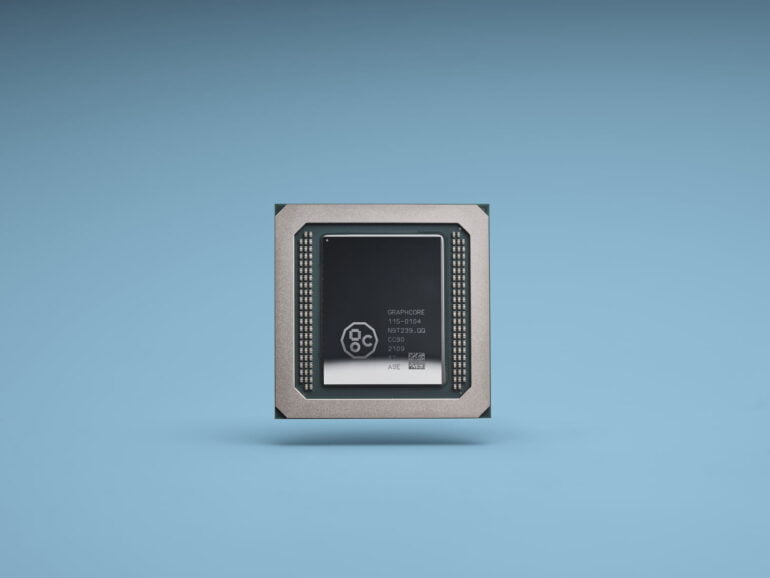 The British chipmaker also plans to deliver the first "ultra-intelligence AI computer" by 2024. Named the "Good Computer" after computer scientist Jack Good, the supercomputer is expected to enable AI model sizes of up to 500 trillion parameters.
Heidelberg-based Aleph Alpha is involved in the Open GPT-X project, among others, which is being developed by a consortium led by Frauenhofer IAIS in the context of the GAIA-X initiative.
Then in April, the company launched Luminous, a multilingual AI service that processes complex text combined with images. The four different-sized Luminous models offer a European alternative to OpenAI's GPT-3, for example.
In addition to natural language processing, they have multimodal language capabilities, such as automatic image descriptions in English, French, German and Spanish. The largest Luminous model includes just over 200 billion parameters, according to Aleph Alpha.
European cooperation for multimodal AI models
The now-announced collaboration between the two companies makes sense: AI model and hardware development have gone hand-in-hand for years. Aleph Alpha and Graphcore plan to collaborate on future research and deployment of advanced multimodal models on current IPU systems and the planned Good computer.
Specifically, engineers and researchers from both companies will work together to optimize their respective technologies for pre-training, fine-tuning, and inference of next-generation multimodal speech and vision models.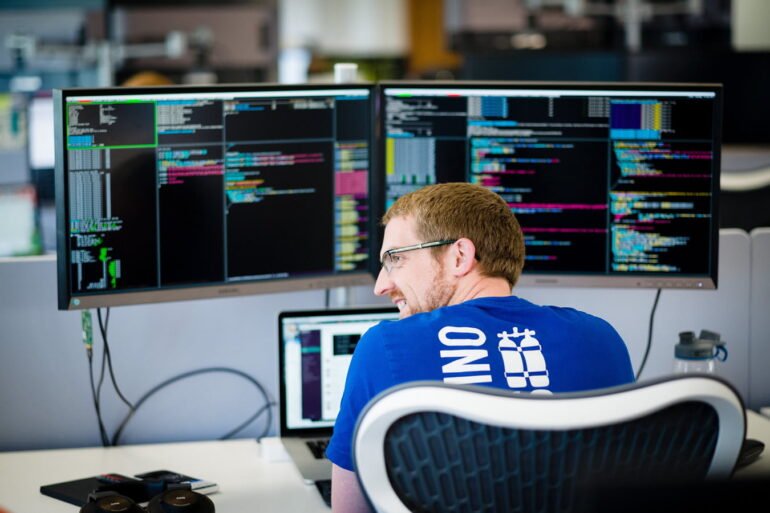 Increasing computational power is a key driver of AI advances, and more improvements are to be expected, Aleph Alpha CEO Andruils believes. But AI innovation requires new architectures and methods in addition to more computing power, he said.
"Graphcore's IPU offers a new opportunity to evaluate advanced technological approaches such as conditional sparsity. These architectures will undoubtedly play a role in Aleph Alpha's future research," Andrulis said.
Ad
Join our community
Join the DECODER community on Discord, Reddit or Twitter - we can't wait to meet you.
Ad
Join our community
Join the DECODER community on Discord, Reddit or Twitter - we can't wait to meet you.
Graphcore expects collaboration to result in better products that will enable "countless new businesses and applications", according to Nigel Toon, Graphcore co-founder and CEO.
What is the cost of an AI flagship project for Europe?
The two AI companies could thus narrow Europe's gap in AI competition with the U.S. and China. But more is probably needed: In the summer of 2021, for example, the German AI Association called for a comprehensive initiative for large-scale European AI models and infrastructure.
In the position paper "Large European AI Models" - LEAM for short - the association expresses the fear that European players will fall behind the American ones and will no longer be able to keep up with the fast innovation cycles.
This could lead to a dependency that Europe is experiencing in other digital areas such as search engines, mobile apps and cloud applications, the report added. Moreover, such AI models would likely have no regard for European values. Europe therefore needs a LEAM showcase, the position paper concludes.
The AI Association renewed this call in May in a nearly 50-page paper. In it, the authors outline the path to an initial LEAM model, from the required infrastructure to the focus on language models.
There is also an initial cost estimate: just under 300 million euros for the infrastructure, plus annual operating costs of 15 to 20 million euros, as well as additional investment in continuous infrastructure updates. The LEAM project could therefore probably only be financed as part of a public-private partnership, according to the AI Association.