Our weekly recap: Do the U.S. and China share the metaverse - or does Europe still have something to say?
This week, the Neo 3 Link VR headset launched in Europe. The manufacturer is Pico, which is owned by the Chinese social media group Bytedance (TikTok). We do not need to talk about Meta's origin, everyone knows where Apple comes from as well. Google, Microsoft and Samsung are also reportedly planning new XR hardware. In addition, there are numerous second-tier manufacturers in China, such as Nreal or Pimax.
And what is Europe doing? Little. In addition to niche manufacturers in the high-end sector, especially for industry, such as Varjo and VRgineers, the XR start-up Lynx is attracting international attention. It could launch a mixed reality headset that is at least technically successful and thus interesting for many people.
However, the example of Lynx also illustrates the current European dimensions: Lynx was able to celebrate a major investment this week. Four million euros flowed into the company's bank accounts, a game-changer according to Lynx:
The only question is which game will be changed. Meta invested around ten billion (!) US dollars in Metaverse hardware last year alone. This investment gap impressively illustrates the different dimensions. But maybe it will work out with "XR made in Europe" after all.
>> Lynx wins million-dollar investment and wants to become Europe's mixed reality champion
---
The future of computing now!
?? Google bans deepfake training in Colab
?? Imagen: Google introduces DALL-E 2 competition
?? Meta Quest (2): Air Link and Virtual Desktop PC VR Streaming Guide
?? Conduct an entire orchestra in Maestro VR
?? Living cities: Start-up wants to breathe digital life into cities
?? Google's new 360 camera brings the XR future a little closer again
?‍✈️? Top Gun: Maverick - AI helps with Val Kilmer's return
---
? in the deep sea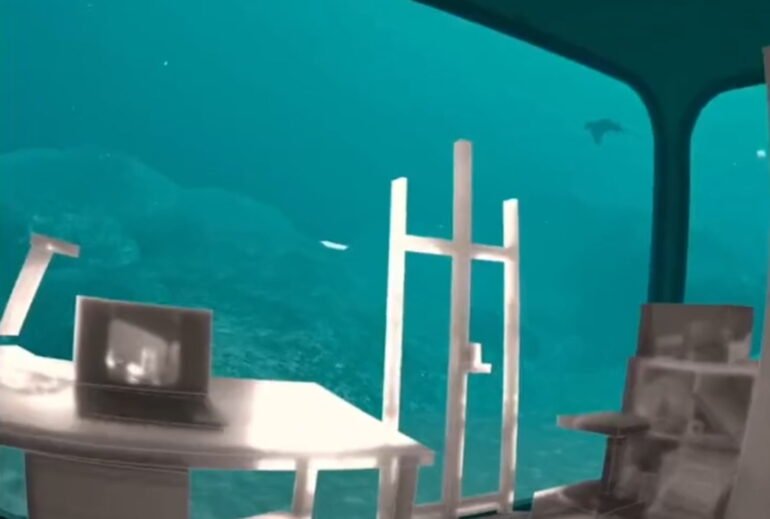 In mixed reality, your bedroom becomes a deep-sea diving station.
>> In the mixed reality age you spend the night in a deep sea diving station
Ad
Join our community
Join the DECODER community on Discord, Reddit or Twitter - we can't wait to meet you.
Ad
Join our community
Join the DECODER community on Discord, Reddit or Twitter - we can't wait to meet you.