Google introduces Fast Pair for Matter devices
The world's biggest tech companies are working together to improve smart-home connectivity. What benefits will Matter bring to users of Alexa, HomeKit or Google Nest?

Matter aims to revolutionize the smart home. A uniform standard should finally eliminate all compatibility problems and ensure secure and smooth connections. In the future, anyone who buys a smart home device will no longer have to worry about whether it can be integrated into Apple HomeKit, whether voice control works with Alexa, or whether it can connect to Google's Nest Hub 2.
If it works with Matter, it works with everything. At least that's the theory. But what does Matter actually do? Who is responsible for it, and when will it be launched? We clarify the most important questions about the new smart home trend
Who is involved in the development of Matter?
Shortly after the turn of the millennium, some of the biggest tech companies joined forces to form the ZigBee Alliance. Among the members of this working group, today, are still Google, Apple, and Amazon. The common goal was and is to create universal and open standards for the Internet of Things.

With the ZigBee standard, smart devices were able to set up a mesh network for the first time and communicate with each other over long distances in a power-saving manner. The radio protocol has been further developed over the years and is considered to be safer, faster and more reliable than WLAN or Bluetooth Low Energy.
At the beginning of May this year, the ZigBee Alliance announced its renaming to "Connectivity Standards Alliance (CSA)". At the same time, the new smart home standard "Matter" was officially presented, which was previously developed under the project name "Connected Home over IP" or CHIP for short.
The number of members of the Connectivity Standards Alliance currently stands at more than 180 companies. In addition to those already named, Huawei, IKEA, Signify (Philips Hue), Texas Instruments, and SmartThings (Samsung) also belong to the CSA.
What makes Matter better?
With Matter, the CSA aims to introduce a new unifying industry standard for smart home device networking. It aims to provide reliable and secure connectivity and ensure that all supported devices and systems from all manufacturers harmonize with each other - now and in the future.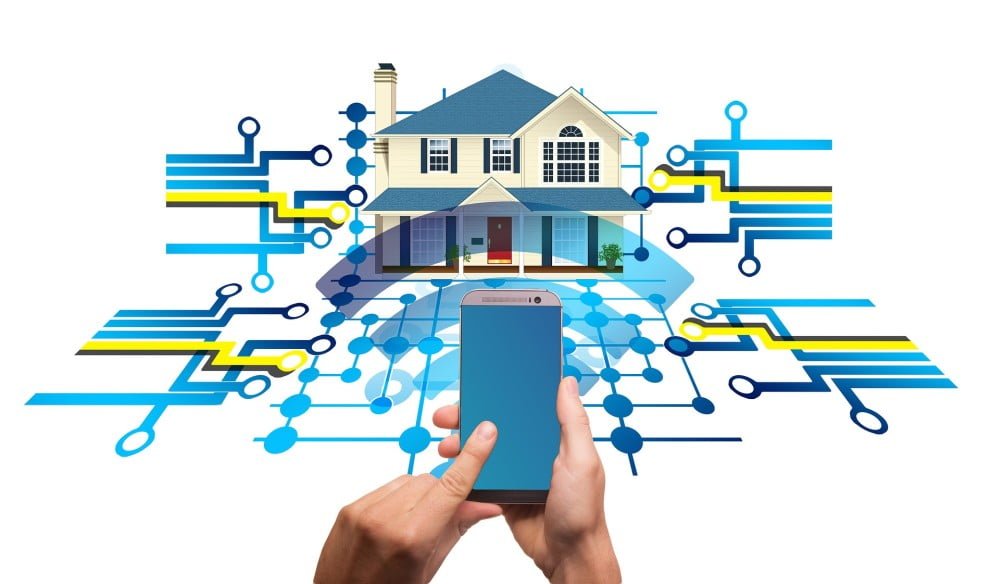 For communication between devices, Matter uses the Internet Protocol (IP). According to the CSA, the initial specification supports Ethernet 802.3, Wi-Fi (802.11), Thread (802.15.4), and Bluetooth Low Energy transmission standards. The latter is to be used primarily for the initial setup of the devices, as is already common for many devices today.
Matter will coexist with existing wireless protocols such as Thread or ZigBee. The CSA already announced its intention to continue the ZigBee brand when it announced its own renaming. The associated technology is also to be developed further.
Can I use Alexa, Siri, or Google Assistant with Matter?
Existing smart home systems such as Apple's HomeKit or Amazon's Alexa are all supported and continue to serve as the control center in the smart home. Matter itself merely provides stable and universal communication. Figuratively speaking, it provides a unified road network and regulates traffic for all compatible devices.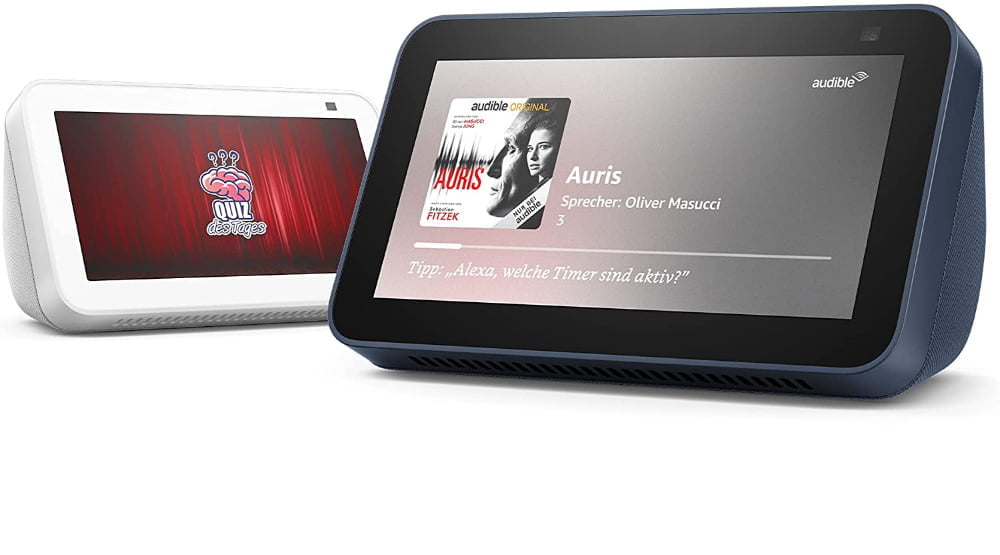 Google has already announced in a blog post that it will automatically make all current Nest devices Matter-compatible via update. The new Nest thermostat will thus be controllable from platforms of other manufacturers for the first time. Android will also support Matter. This is intended to make operation via smartphones easier.
There will be no standard user interface or control app. For users of Alexa, HomeKit, or Google Assistant, not much will change at first glance. However, it no longer matters which system you use, and you can easily switch at any time.
Ad
Join our community
Join the DECODER community on Discord, Reddit or Twitter - we can't wait to meet you.
Ad
Join our community
Join the DECODER community on Discord, Reddit or Twitter - we can't wait to meet you.
Does Matter support video streaming or casting from mobile devices?
Matter's connectivity protocol also includes a specification for smart TVs and video streaming. This could make casting systems like Google Cast or Apple AirPlay obsolete in the future. Users could stream media via Matter to any casting-capable device. Standard functions of a smart TV, such as changing channels, switching between HDMI inputs, or volume control, could theoretically also be controlled via the Matter connection.
For Chris DeCenzo, one of the lead software development engineers at Amazon's Lab126, casting is particularly important. Currently, he says, there are at least five proprietary protocols, which amounts to a loss of opportunity for all parties and often confuses users.
DeCenzo told The Verge that media playback is one of the most popular use cases for Amazon's Alexa voice AI. The goal in development, he said, is therefore to provide all users with a consistent way to also launch content via voice control on their preferred screen or smart speaker.
What should I look out for when buying new devices?
When buying smart light bulbs, thermostats, or motion sensors, users will only have to check whether the products are compatible with Matter. Amazon's Alexa, Apple's HomeKit, Google's Nest, or other smart home systems can then access them without any problems.
The certificates "works with Alexa" or "works with Apple HomeKit" will become superfluous in the future. Whether they will still appear on the packaging or only the Matter symbol will be used remains to be seen. Compatible smart home devices can be controlled from all different ecosystems thanks to Matter.
If, for example, a HomePod Mini with Apple HomeKit, an Amazon Echo Smart Speaker, or a Google Nest Hub is installed in a smart home, a smart outdoor camera can be integrated into all three systems simultaneously.
The camera could therefore execute commands and automations from Siri, Alexa, and Google Assistant at the same time. To avoid complications, the last command received always applies. Communication via Matter should be possible locally without an Internet connection.
When will Matter be introduced and can I continue to use old devices?
Whether all current smart home devices will really be compatible with Matter is not yet certain. Although the ZigBee Alliance announced back in CHIP days that existing devices and systems should continue to work with the new standard, in the end, this decision will be up to the manufacturers and the technical feasibility with the respective devices.
It is likely that especially bridge-based systems will receive a corresponding software update. Here, only the control center would have to be adapted to the Matter specifications. The lamps, door locks or motion sensors connected to it could then continue to use other standards such as ZigBee. Philips Hue has already announced this approach.
Manufacturers, on the other hand, are likely to be happy to rely on Matter for new developments. After all, they no longer have to adapt their products separately to the various systems such as HomeKit, Alexa, or Google Assistant. The first devices with native Matter compatibility are expected to hit the market as early as the fourth quarter of this year.
Amazon announces Matter via software update
Amazon will also prepare existing Echo devices for Matter via software update. The company made the announcement at its Alexa Live 2021 developer conference. Amazon says it will update "most Echo and Echo Dot devices" as well as all Echo Studio, Echo Flex, Echo Plus, and Echo Show devices.
According to US media, only the first-generation Echo and Echo Dot smart speakers and the Echo Tap portable Alexa Bluetooth speaker, which never appeared in this country, will be left out.
Google introduces Fast Pair for Matter devices
During the CES 2022 electronics trade show, Google announced its intention to introduce Fast Pair technology for Matter-compatible smart home devices as well. So far, Fast Pair has been used for Android smartphones to pair Bluetooth accessories like smartwatches or headphones.
This will make it much easier to integrate the devices into the smart home system. As with the Google Nest Cam with battery, users scan a QR code on the device with their smartphone. The Wi-Fi password stored in the Google Home app or other smart home applications is automatically read and the rest of the setup runs in the background.