Microsoft recently announced Bing Image Creator, adding image creation to its rapidly expanding suite of AI tools. Like Bing Chat, it's free to use.
In the blog post announcing Bing Image Creator, Microsoft reveals that it uses "an advanced version of the DALL-E model from our partners at OpenAI." If you have access to Bing Chat, you can now ask the AI to "create an image" or "draw an image" for free.
If Bing Chat says it can't draw an image, this feature may be coming to your area. You can also try bing.com/create to launch a page dedicated to creating images.
Is it really free?
On the Bing Create page, you'll see a gold token symbol to the right of the prompt box. Microsoft calls these boosts. The purpose of a boost is to speed up the image generation process.
You start with 25 boosts, which replenish weekly. You can't switch off boosts, so one is removed every time you click Create. After 25 generations, each providing four variations, you are placed in a slower queue.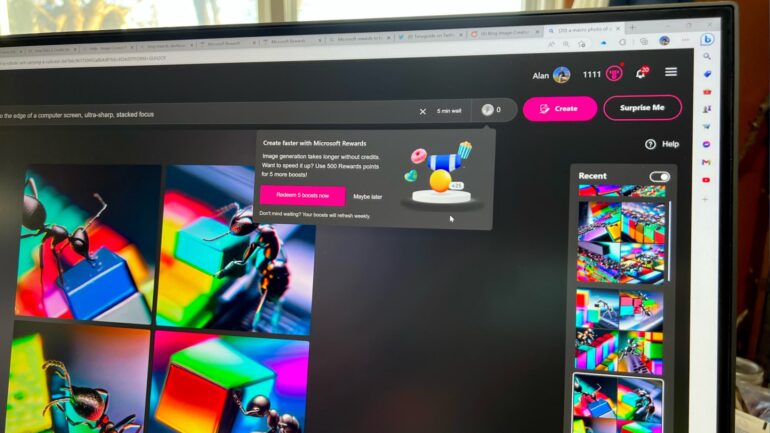 The only way to get more boosts before the next week is by spending your Microsoft Rewards Points. These accumulate over time when you use Bing.
You can also earn points by taking quizzes, learning about Microsoft products, and buying products. The latter yields the greatest number of points. Subscribing to Xbox Game Pass Ultimate comes with a 14,000-point reward. You get between 5 and 50 points for quizzes.
The exchange rate is 500 Microsoft Rewards Points for 5 boosts. It's easy to run through 25 generations, so you'll be eager for more boosts. If you want to keep going at the fastest pace possible, you must spend your points.
How fast is Bing Image Creator?
When using a boost, each generation of four variations takes less than 30 seconds, in my experience. That's slower than DALL-E, but Microsoft claims it uses a more advanced version. Faces, hands, and limbs have flaws sometimes, so the improvements might be subtle or could have more to do with efficiency than quality.
When you run out of boosts, Bing Image Creator slows down. A slow generation might take several minutes, depending on how busy the system is. I got a warning that new images could take five minutes.
A minute later, a pop-up advised me it was taking longer than expected. I refreshed the page and found the image was already complete. That made me curious about how long it actually took.
I tried a few more and found I was able to refresh and see results in less than a minute, even without boosts. It's too soon to know what overall wait times will be.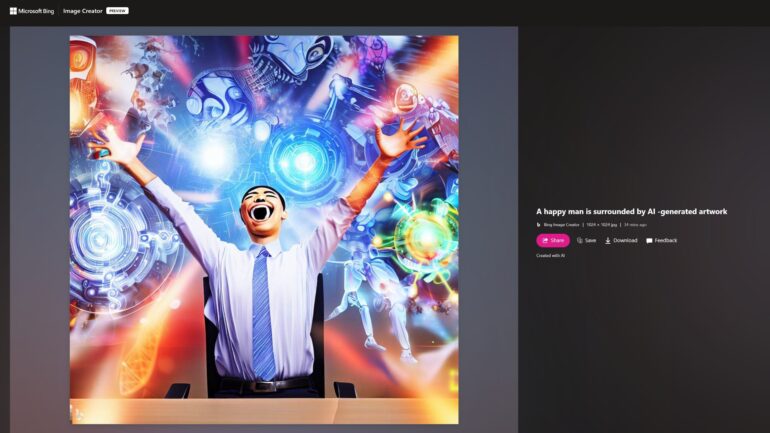 Bing Image Creator can be used from the Edge and Bing mobile apps, so you can check in throughout the day and start a new generation periodically.
Ad
Join our community
Join the DECODER community on Discord, Reddit or Twitter - we can't wait to meet you.
Ad
Join our community
Join the DECODER community on Discord, Reddit or Twitter - we can't wait to meet you.
For important and time-sensitive projects, it still might be better to use DALL-E, Midjourney, or another image generator, which allows you to purchase more credits when needed.