OpenAI CEO Sam Altman is making good on an earlier promise to provide individual ChatGPT bots for everyone. If yours is good, you might even be able to sell it on a marketplace.
Besides the cheaper, faster, and smarter GPT-4-Turbo, which also has a much larger context window, the GPT custom models were the biggest announcement at OpenAI's developer conference.
Chatbot Building Kit with DALL-E 3, Codex and Web Search
The GPTs are a modular system for customizing chatbots, also called agents. Users can give their chatbots specific skills, such as web search, image generation with DALL-E 3, or coding. They can also access custom databases or mails.
You do not need any programming skills to configure your chatbot. OpenAI wants to keep the barrier to creating your own agent as low as possible using natural language. A broader user base should encourage the development of safer AI, the company says.
Individual ChatGPT models are a feature that OpenAI CEO Sam Altman has repeatedly mentioned in the past as a way to create a more balanced chatbot landscape within "limits defined by society." More information on how OpenAI plans to implement "democratic input" into AI behavior is expected to follow "soon."
We designed GPTs so more people can build with us. Involving the community is critical to our mission of building safe AGI that benefits humanity. It allows everyone to see a wide and varied range of useful GPTs and get a more concrete sense of what's ahead.

And by broadening the group of people who decide 'what to build' beyond just those with access to advanced technology it's likely we'll have safer and better aligned AI.

The same desire to build with people, not just for them, drove us to launch the OpenAI API and to research methods for incorporating democratic input into AI behavior, which we plan to share more about soon.

Press release from OpenAI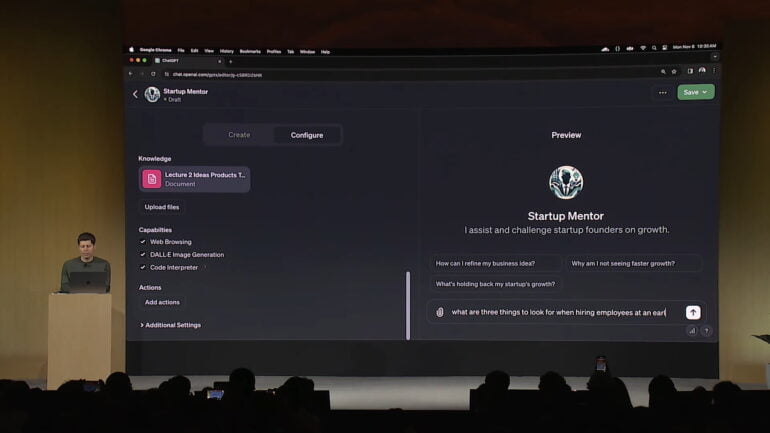 Marketplace for GPTs launching in November
Once your chatbot is ready and meets OpenAI's requirements, you can offer it to other users through an internal marketplace that will launch later this month. OpenAI promises an unspecified revenue share for the most successful projects. GPTs can also be shared with other users without the marketplace.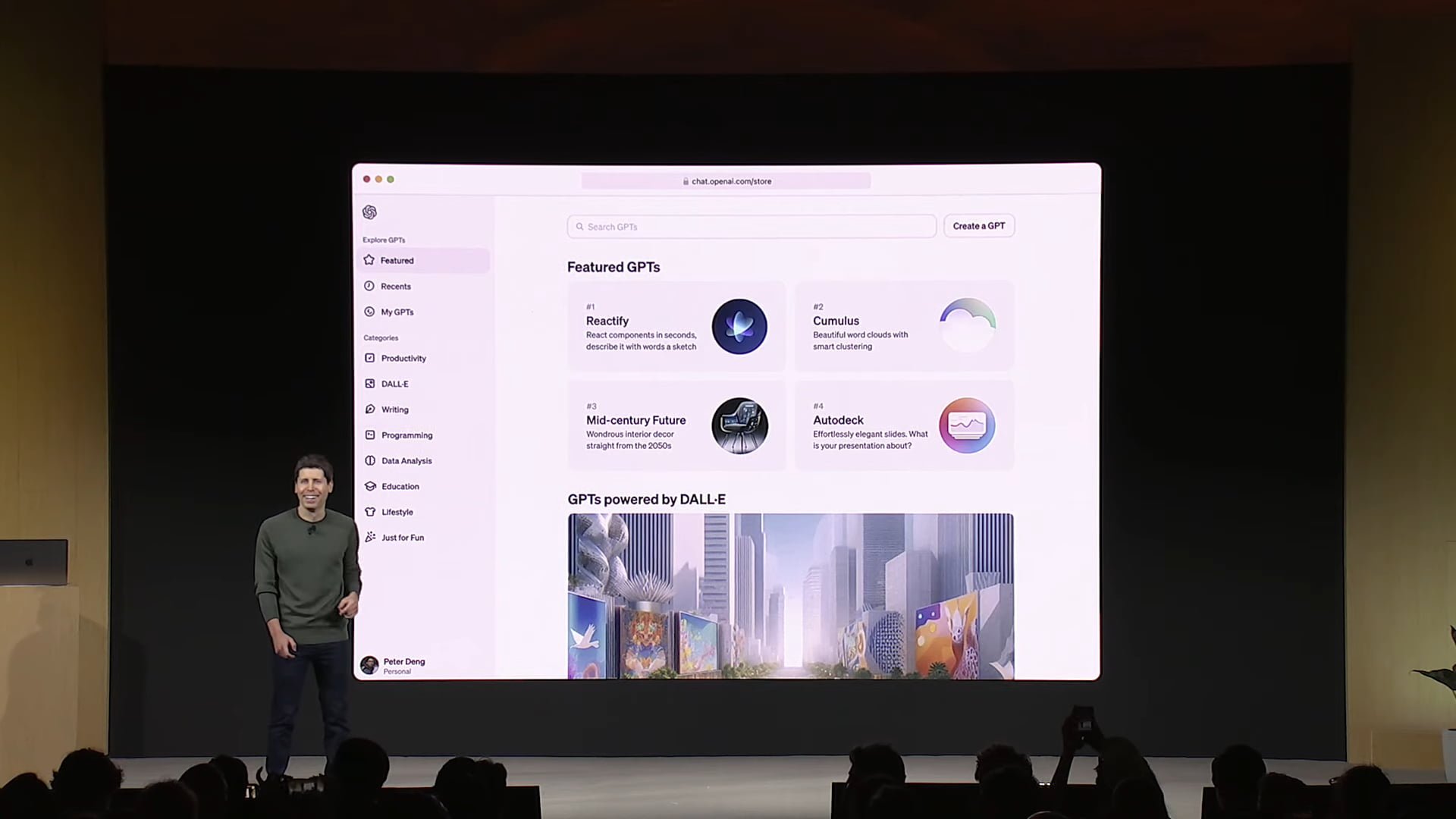 Though not called that, GPTs are an evolution of the plugins that were introduced months ago but are rarely useful. With more options for tighter integration with proprietary products, GPTs could actually serve as a convenient user interface for third-party tools.
One of the first companies to offer a custom AI model is Canva, a content software that aims to enable graphic design through natural language input. Canva had already released a proprietary ChatGPT plugin, but it only acted as an extensible search engine for the template database and could not create custom graphics.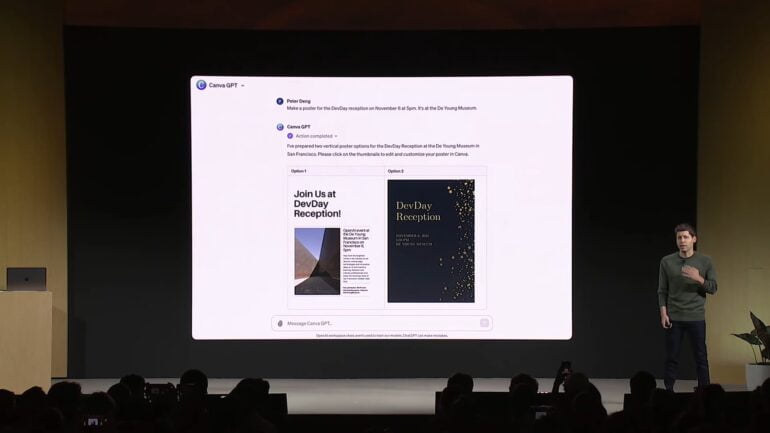 With custom instructions, private users have had limited ability to influence the AI model. GPTs should expand this scope.
Ad
Join our community
Join the DECODER community on Discord, Reddit or Twitter - we can't wait to meet you.
Ad
Join our community
Join the DECODER community on Discord, Reddit or Twitter - we can't wait to meet you.