A look back into the computing future: AI researchers argue about the path to artificial general intelligence.

Deepmind's general-purpose AI Gato has once again sparked a discussion that is well known to the AI sciences: how can we achieve general AI? Renowned AI researchers engage in a vigorous tweet duel over whether the Gato AI, composed of many small, specialized models, can meet the requirements of a general AI if its performance is scaled only through more data and training.
Now, with Meta's AI chief LeCun, an icon of AI research joins the discussion – and comes to a sober conclusion: "We have a number of obstacles to clear, and we don't know how."
>> General AI through scaling: Meta's AI chief Yann LeCun speaks out
---
Future of computing now!
?? OpenAI's DALL-E 2 is pretty compliant – but who is responsible anyway?
?? Study suggests VR could help aggressive people control their anger
?? First example of Google's Geospatial AR demo for Google Maps
?? Qualcomm reveals next-gen AR glasses with Wi-Fi 6 streaming
?? OpenAI: DALL-E 2 passes the "Turing Test for vacation photos"
?? Quake 3 in VR is a flawless nostalgia treat
?? This is how Google Assistant answers your follow-up questions
---
To the moon ?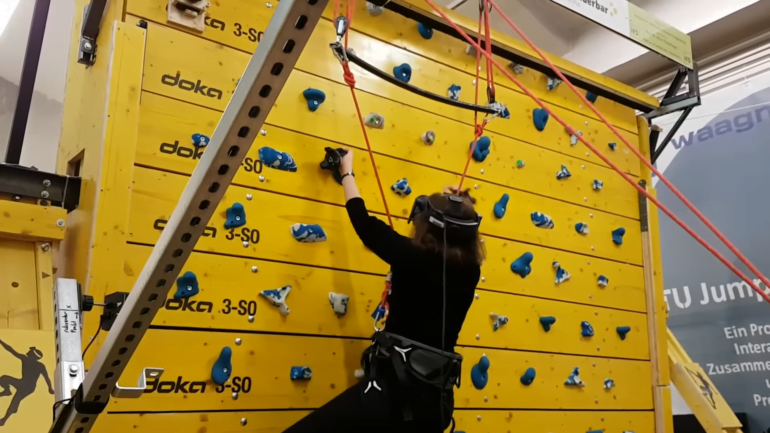 A rotating wall with climbing holds provides a fascinating illusion: with enough endurance you will climb almost endless lunar craters.
>> On this VR climbing wall you climb on the moon
Ad
Join our community
Join the DECODER community on Discord, Reddit or Twitter - we can't wait to meet you.