In a closed session, Baidu unveiled Ernie's new capabilities, showing that the Chinese AI product will be more than just a chatbot.
On Monday, Baidu showed videos of the AI bot Ernie summarizing financial statements, creating PowerPoint presentations, compiling personalized travel itineraries and powering virtual avatars for product advertisements. At its first presentation nearly two weeks ago, Baidu had shown simpler examples, such as summarizing text or generating poems, pictures, or videos.
Baidu shows industry-focused Ernie bot
Baidu's recent presentation showed a stronger industry focus and confirmed that Baidu will offer Ernie bot as an industrial version in addition to a regular ChatGPT-like version. Baidu's approach is similar to Nvidia's in connecting multiple AI services, but they seem to be using the Ernie bot as an interface to use these other models.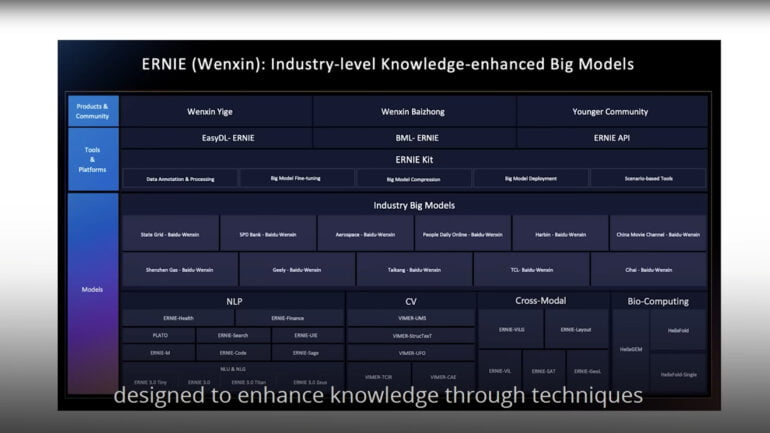 Originally planned as a livestream introducing Ernie to the media and public, the meeting was now held behind closed doors and targeted Baidu's Ernie's first enterprise customers. The move was intended to prioritize the "strong demand" from more than 120,000 companies that had applied for access to the Ernie bot, Baidu said. It also said the meeting was just one of several to be held behind closed doors in the future.
Baidu's industry focus could cement the company Chinese AI giant
Generative AI will accelerate many processes in traditional white-collar jobs worldwide and beyond, and represents a huge market. By focusing on industry, Baidu appears to be going on the offensive, aiming to play a role in the Chinese market that Microsoft, OpenAI, Google and Nvidia, as well as numerous startups, are more or less directly competing for in the West.
With a public launch expected, Hong Kong-listed Biadu shares fell as much as 4.5 percent after the announcement. In the long run, however, the industry focus could make Baidu the AI company in China that provides basic AI technologies in almost every sector - in part because OpenAI's products are not available there.
"Even [though] Ernie didn't wow us, it's probably good enough for the Chinese market," said Jennifer Zhu Scott, a Hong Kong-based high-tech venture capitalist, after Ernie's first presentation.
Starting March 31, more companies can sign up to test the industry-focused version of the Ernie bot, while the regular version still relies on invitation codes.
Ad
Join our community
Join the DECODER community on Discord, Reddit or Twitter - we can't wait to meet you.
Ad
Join our community
Join the DECODER community on Discord, Reddit or Twitter - we can't wait to meet you.