A new app brings the power of ChatGPT to your Apple Watch, with an option to upgrade to OpenAI's latest GPT-4 model.
Apple's AI assistant Siri has lagged behind for several years, trailing Google Assistant and Amazon's Alexa in market share. Siri has advanced in some ways, but still struggles to understand and fails to be helpful in many cases.
With OpenAI's launch of ChatGPT and the GPT-4 update, that weakness has become even more apparent. Luckily, there's an app for that. In this case, an Apple Watch app called Petey AI Assistant provides a convenient solution.
How Petey works
To use Petey, open the app and enter a prompt. Petey can be placed on a watch face as a "complication" for quick access or opened from the Apple Watch Home Screen.
You can swipe or type text on the keyboard with a newer Apple Watch. I found entering words a letter at a time with a 2020 Apple Watch SE was too slow. Instead, I tap the mic and speak my prompts aloud. Petey can handle anything ChatGPT can (in text form) since it's simply an Apple Watch interface to OpenAI's technology. It feels more substantial than that, however.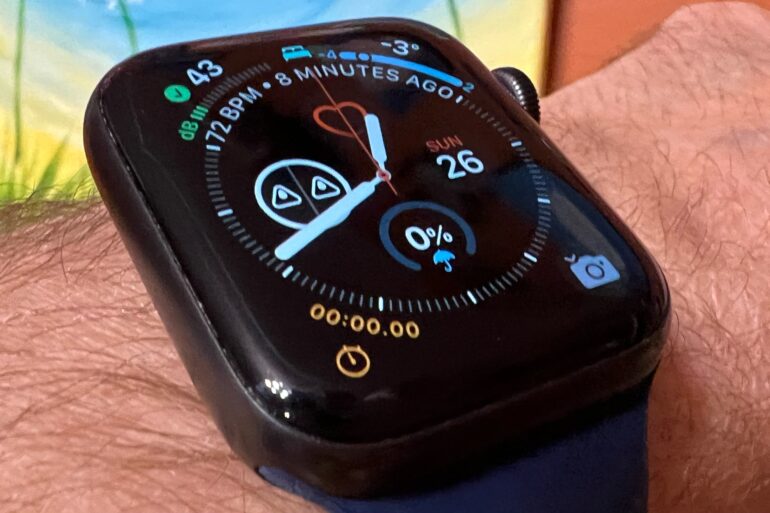 Besides the convenience of keeping ChatGPT on your wrist, you can also speak commands via the standard Apple Watch keyboard and hear verbal responses by enabling a switch in Petey's settings.
Physically speaking and listening to the AI brings it closer to the sort of AI assistant I've become accustomed to with my Google speaker. It's just a matter of time before ChatGPT or Google's Bard is incorporated into a smart speaker.
You'll still need Siri to check the weather, get turn-by-turn directions, and find out current information. The ChatGPT's API doesn't allow internet access yet. That might change in the future since ChatGPT plugins do have internet access.
Petey's price and availability
Petey connects to the ChatGPT API, putting the language processing power of OpenAI's latest chatbot on your wrist. The app is now available in the App Store and costs $5. For another $3, you can upgrade from GPT-3.5 to GPT-4. There's no subscription fee for the ongoing use of Petey.
The initial release was on March 7, 2023, and six updates have already followed. If you try the app and have any suggestions or questions, contact the developer Modum B.V. They are very responsive to customer needs.
Ad
Join our community
Join the DECODER community on Discord, Reddit or Twitter - we can't wait to meet you.
Ad
Join our community
Join the DECODER community on Discord, Reddit or Twitter - we can't wait to meet you.